Welcome to the LaCrosse Public Library
307 E. Main Street, LaCrosse, IN 46348 (219) 754-2606
Meals on Wheels of LaPorte County
Donate Your Gently Worn, Used and New Shoes
Now through May 31 at the Library.
LaPorte County Meals on Wheels has partnered with an organization that will send shoes collected to other countries to be used for those who need shoes. Help if you can!
Library Board Meeting
Monday, 5/16/2022 @ 6 p.m.
The Reading Express
Book Club meets Thursday,
June 9 @ 1 p.m. Everyone is welcome.
Copies of the book are available.
**Search the library catalog for books and movies
     Story Time and S.T.E.M. are back!
Storytime will be 11-11:45 and S.T.E.M. afterschool @ 3:20.
Wednesdays! See you at 6:15 p.m. with favorite jammies, stuffed animal and a cozy blanket!
Watch this space for Virtual stories and F-U-N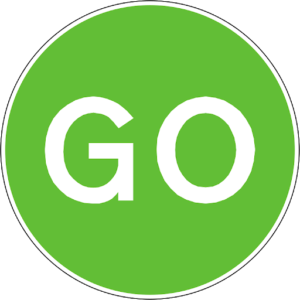 Curbside pick up is available for those who wish to continue with no contact borrowing. Call 754-2606. All cleaning protocols are still in place.
ALL quarantining of returned materials has ended. Fines have been reinstated.
Wearing a mask at the Library is optional. If you feel more comfortable wearing one, please continue with that practice. Social distancing continues for your safety.

Our new digital library consortium launched is March 1, 2022.
Your log in ID is : Your library card number with a letter "P" in front (EX: P1981)
Your password is: mmddyyyy (EX: 01012022) This is a change from the old consortium log in.
If you are having issues logging in, please call.
If you have questions or would like a LIBBY account give us a call @ 219-754-2606.
Need something to do during SRT? E-books and audiobooks at your fingertips with a LIBBY account. Magazines too! Ask the Library for information. It's as easy as A-B-C!
  New Materials @ LCPL
Click on the Story Time Train for online stories.