You're invited to join us this summer for:
BUILD A BETTER WORLD
at the LaCrosse Public Library.
School is out and it's time to "Build a Better World and READ"!  There are several fun activities for children of all ages to participate in throughout the summer at the LaCrosse Public Library!  When enrolled in this

free program

, children will keep track of pages/books read in a fun and friendly competition to earn recognition and prizes.  On Tuesday mornings children are invited to participate in fun and engaging stories, activities and games.  On Wacky Wednesdays, the library will have special visitors and entertainers in the afternoon!
Who:  Toddlers – Middle School aged children are welcome to participate.
When:  Tuesday Mornings & Wednesday Afternoons in June & July!
          Reading Program:  June 6, June 13, June 20, June 27, July 5 (Wednesday), July 11
          Wild & Wacky Wednesdays:  June 7, June 14, June 21, June 28, July 12
Where:  The Library – 307 E. Main Street, LaCrosse, IN 46348
Why:  It is our goal, at the library, to help children build a strong reading foundation that will lead them into a love for literature and learning!
How:  Call or visit the LaCrosse Public Library to sign up by May 31st (219) 754-2606
Tuesday Mornings
Ages 2 – 9 years old:  9:30 – 10:15 a.m.
Ages 10 & up:  10:30 – 11:15 a.m.
Wacky Wednesday Afternoons
1:00 p.m.

Preschool Story Time
for ages 2 to 5
every Wednesday 10:00 a.m. to 10:45 a.m.
beginning September 6, 2017 
Stories, singing, crafts, and holiday parties!
There will be a theme for every week.
The themes will be listed on the calendar,
so be sure to pick yours up at the circulation desk..
A small craft will follow the stories.
If you wish to bring in a snack for your child's birthday,
please let us know ahead of time.
Your child's birthday will be on our monthly calendar.
Listening to stories is a great way to learn to love books.
Don't worry if your child doesn't sit perfectly still.
This is part of the learning process,
and they will get better at it the more often they come to story time.
Sign ups will beginning the first week in August.
 
The Reading Express Book Club
Patrons meet monthly to discuss a book selected by the group.
Copies of the book will be available at the library.
The book club will not meet during the summer months.

LaCrosse Library
LEGO BUILDERS CLUB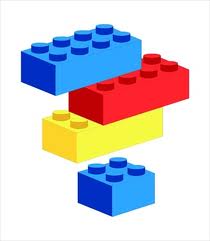 Ages 4 through 10 are welcome.
Lego Club will resume in the fall.
3:15 p.m. to 4:30 p.m.
The Lego Club will meet monthly.  After this first September session,
they will continue to meet on the first Thursday of each month.
Legos provided.
@ Copyright LaCrosse Public Library 2013 – 2017